We will give you a modern, attractive website which is optimised for Google, simple to navigate and converts visits into business.
Our websites include a Content Management System to allow you to easily update them and keep them fresh.
Drawing on our decades of experience we can handle every aspect of your website build for you and offer many specialist services other agencies cannot match.
We are a Brighton web design agency in a worldwide marketplace.
Pebble Beach Plumbing
26/03/2020
Exceptional service and very pleased with our new website. It has made the world of difference to our online presence and we are very proud to direct our customers to view our website.
Peripatus is a great website company. We have worked with them for more than a decade and the website always looks great and works perfectly. On the odd occasion when there is an urgent need for assistance, perhaps to complement some in-house activity, they always find the time to squeeze us in.
We have worked with a number of Web Developers previously- Peripatus have been head and shoulders above everyone else. They have been nothing less than outstanding. Patient, Efficient, speedy, responsive and deliver meticulously on every request. Highly recommended!
Neujuice Design
22/10/2019
I've worked with Peripatus as a trusted supplier for web development and management for much of the last decade. Peripatus have been consistently excellent in a number of key areas: They have great communication skills, explaining complex technical issues in layman's terms. They have an uncompromising eye for detail and for a designer that's always appreciated when you want a pixel perfect layout. Their service and support is also second to none. Most important to me has always been that they are great to work with and I would recommend them to anyone thinking of developing a website.
Peripatus are very impressive. They know WordPress inside out, are highly responsive, resourceful and great communicators – all you'd ever want from a web dev agency.
An amazing, comprehensive yet personal service, delivered with a smile. Would recommend them to every and anyone .
Nicolas John Clark
18/04/2019
Highly recommended. Really efficient and responsive from start to finish, fantastic communication throughout and most importantly a beautiful website that I'm enormously happy with. Thank you very much indeed!
Gorilla Kustoms - Window Tinting
07/11/2018
I really enjoyed working with Chaz and Nick at Peripatus Web Design. While looking for someone to create my website I found that most companies were unable to understand the services that my company offers. They either didn't seem interested or wanted to sell me something that didn't really fit my needs. After my first meeting with Chaz and Nick I knew I had found the right place. They took the time to listen to my ideas and helped steer me towards a website that is functional, beautful and cost effective. Nick suggested some subtle tweaks to the font for my logo which will give me a much broader appeal and overall it was very easy to collaborate with them on the design. They were also able to design and print some business cards and flyers and all in keeping with the website look and feel. The website itself is just what I imagined it would be and has some clever additions that I'd specifically asked for. Once the site went live it didn't end there, Chaz spent a few hours giving me 1-1 training on the management of my site going forward. In summary it was a pleasure to work with Peripatus Web Design. Highly recommended ??
Agnes Stephens
19/10/2018
Highly reliable and knowledgeable - excellent experience with Peripatus. I would recommend them to anyone.
Adrian Baillie
26/02/2018
Really excellent experience - I'd happily recommend to anyone and we will certainly use Peripatus for future projects ourselves. Integrating our site with a third-party brought a few issues on the way but Peripatus were unfailingly helpful, patient and good-humoured and stayed within budget. Top notch.
Recent Websites – View our Portfolio
We specialise in the more complicated WordPress projects, building bespoke themes and plugins such as these: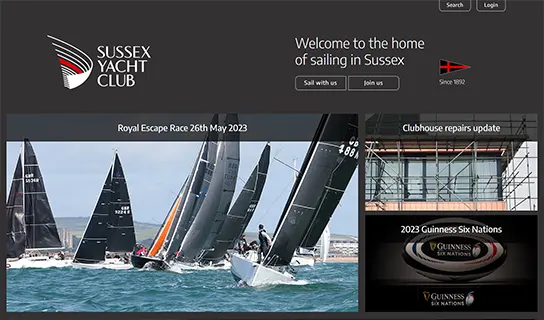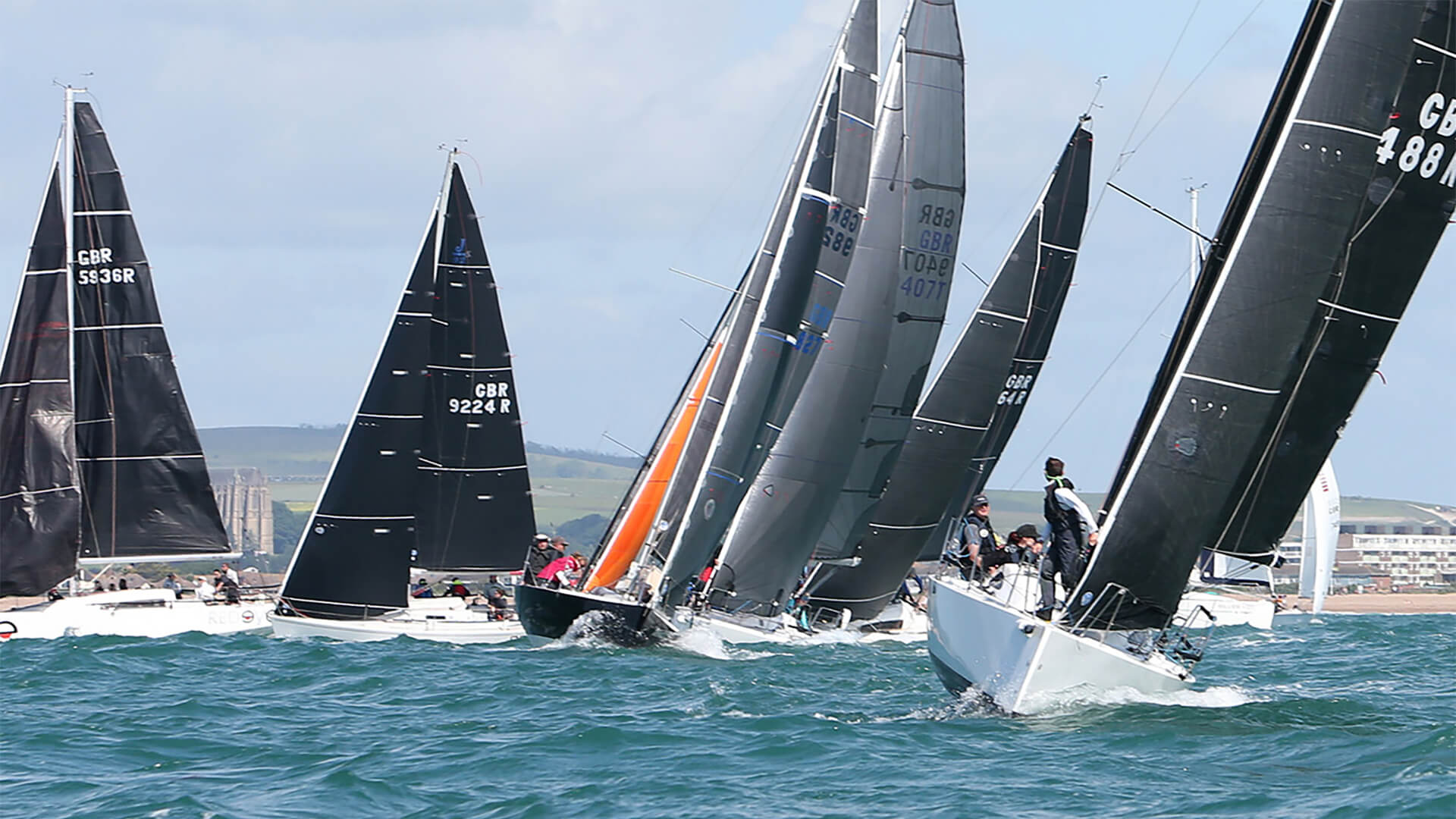 Web Development: The website was updated with a fresh look, improved management, simplified membership signup, and a system for events and restaurant bookings. Workshops were conducted for user-centric design and integration was developed with the Harbour Assist marina management system via a bespoke WordPress plugin.
Branding: Sussex Yacht Club club desired a vibrant transformation of their burgee design to attract a younger audience and ensure future growth. We underwent a comprehensive brand repositioning workshop, confirming brand values, personality, and Tone of Voice. The unveiling showcased the approved 'spinnaker motif' identity, accompanied by the strapline 'Share the Passion,' perfectly encapsulating their vision and receiving unanimous member approval.
KITCHEN TABLE COMMUNITY – A WordPress website forming an online community of development teams with gated content, AJAX enabled projects board, deals board, podcast streaming and management. The website uses a bespoke plugin for the community aspects of the site, integrated with MemberPress for subscriptions and Clickatel for project text alerts.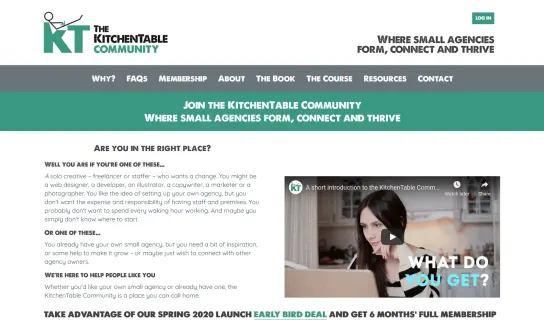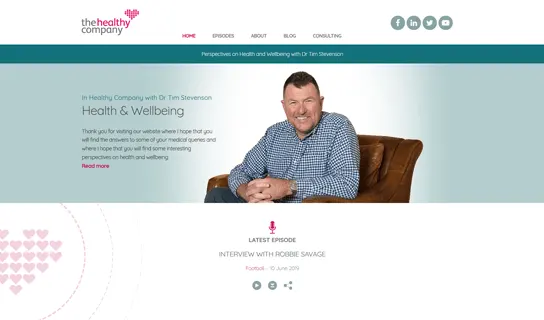 THE HEALTHY COMPANY – A WordPress website with podcast streaming and management. We helped with all aspects of podcast creation and broadcast.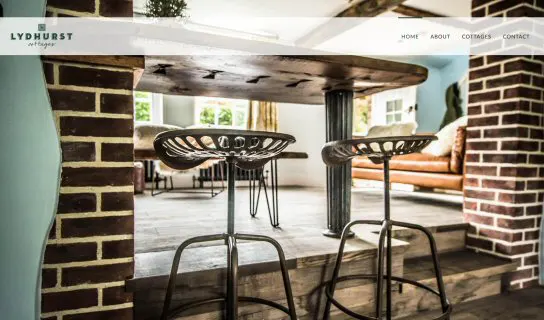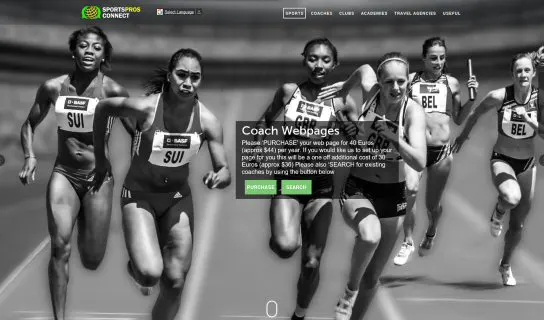 If your aging website needs a new look, modern standards, rebranding or repurposing we can help you.
If you need to link to a new system we have the skills and experience to make this happen.
If you are starting a new business and need a brand and website that realises your vision we are the Internet Consultants you need.