Nudge Global Relaunch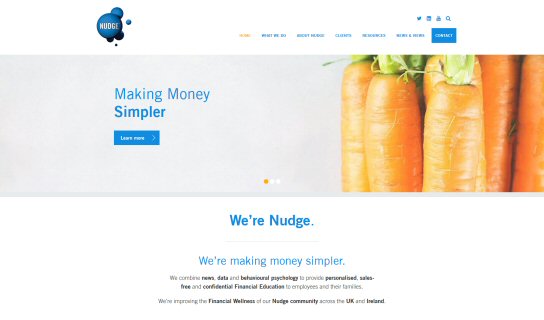 Working with our marketing partners The Marketing Eye we helped successful financial educators Nudge Global build an entirely new website.
Their previous website had suffered from slow loading times, poor user retention and issues due to out-dated software.
The new website has a fresh new look and harnesses modern technologies to make it easy to use for both site visitors and for those maintaining the site.