Blocksolid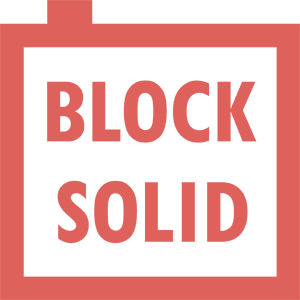 Blocksolid doesn't add new blocks. Blocksolid is not a theme.
Blocksolid adds an overlay to the built-in WordPress Gutenberg block editor to define where the edges of the blocks are.
Blocksolid extends the built-in core blocks so that they do more.
This plugin grew from two specific needs:
– I need my clients' websites to load quickly
– I need an easy to use page builder for my clients
When the WordPress launched their own built-in block editor, 'Gutenberg', I was impressed by its incredibly lean front-end code based upon adding comments within the HTML – genius!
Having used page builders such as Divi and WP Bakery Page Builder / Visual Composer for a number of years I expected Gutenberg to work similarly with clear rows and columns and content within them. But Gutenberg isn't built to work that way, it's not that sort of page builder.
Like many developers I gave up, installed the "Classic Editor" plugin and moved on. 'Nobody likes this editor, they will abandon it and it will go away,' I thought.
A few years later Gutenberg hasn't been abandoned, it has been honed by a large team of brilliant developers into something genuinely useful – but it still doesn't work how I want it to work.
Meanwhile the paid page builder plugins that I have been using have become more and more bloated.
Why have two page builders loading with your site when Gutenberg is built in and with a little help from Blocksolid can be the page builder you need?
Gutenberg comes with an array of core blocks which have much of what you need as a developer – why add additional blocks when you can extend what the core blocks can do?
Blocksolid can help you learn to love Gutenberg!