Sussex Yacht Club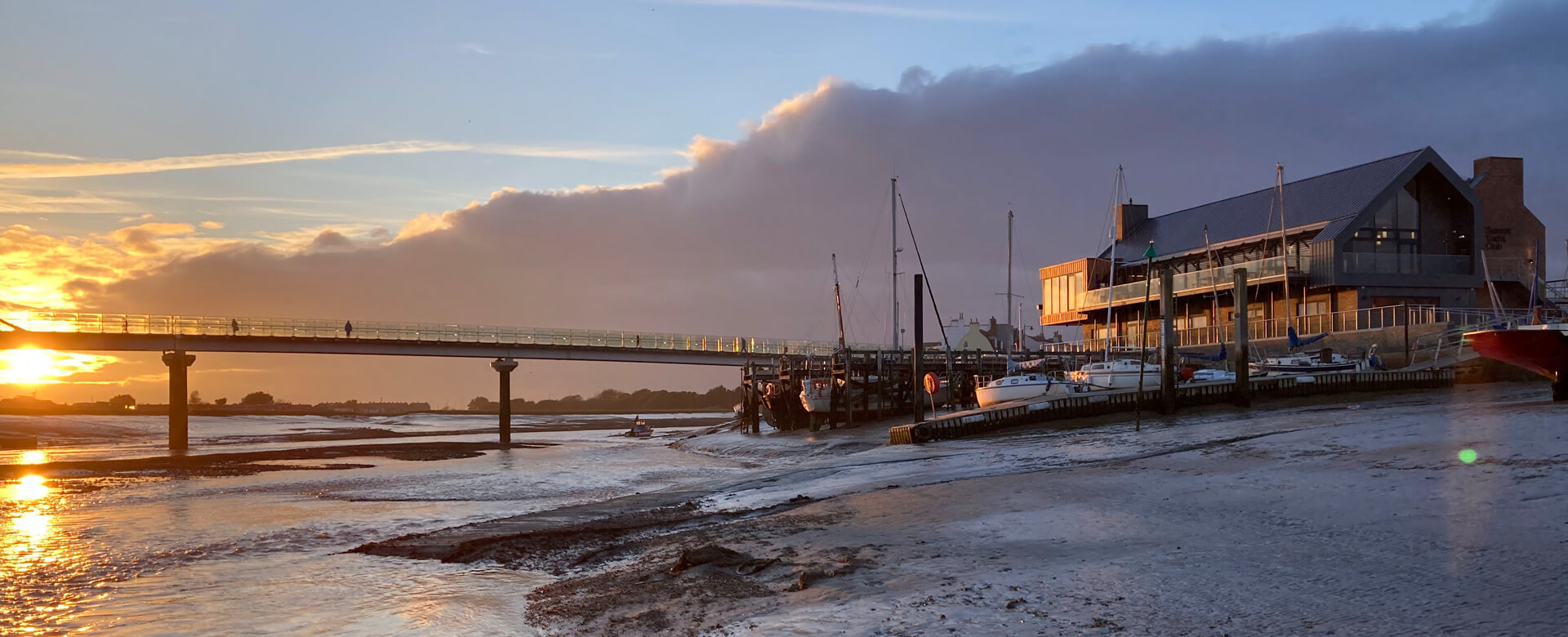 Sussex Yacht Club, boasting a remarkable heritage of 131 years, enlisted our expertise to modernize their brand identity and website, harmonizing them with their recently constructed, award-winning clubhouse in Shoreham-by-Sea.
---
Web Development
The website brief was:
Update the look and feel
Make the new site easier to manage
Steamline membership signup
Make an events system to manage events and restaurant bookings
We crafted a website that aimed to achieve these aims whilst exceeding expectations. We conducted workshops that built upon the previous groundwork laid during the brand development stage and focused upon user-centric design.
The SYC team expressed a clear mandate for a user-friendly, easily manageable website that would streamline the registration process and empower members to effortlessly book both clubhouse facilities and water-based activities. To fulfill this vision, we devised a phased solution that seamlessly integrated with the Harbour Assist, marina management system via a bespoke WordPress plugin, interfacing with their API to blend public and gated content.
With our expertise, SYC now possesses a website that is future-proofed and primed to embrace a new generation of club members.

---
Branding
Since its inception, the club had proudly flown the burgee design displayed below, a symbol commonly associated with yacht clubs. The SYC team provided a comprehensive brief, emphasizing the need for a dynamic transformation that would invigorate the flag, foster engagement, and attract a younger audience to ensure the club's future growth and sustainability. We eagerly embraced this opportunity, determined to meet their goals.
Collaborating with our close partners Neujuice we embarked on a thorough brand repositioning workshop where we meticulously crafted the final brief and solidified the club's brand vision. This process granted us invaluable insight into the measures of success required to effectively promote the club to both existing and prospective members, aligning with their overarching strategy. Operating in close collaboration with the SYC team, we confirmed their brand values, personality, and Tone of Voice, ensuring a cohesive and authentic representation.
The moment of unveiling arrived, and we take immense pride in announcing that the 'spinnaker motif' identity received unanimous approval from the club's members. This iconic symbol was further reinforced by the addition of the strapline 'Share the Passion' perfectly encapsulating their aspirations for the club's future.